Pet Doors
At Window & Door Services we understand that your home reflects your style and personality. We provide attractive and effective pet door solutions even in glass doors, that can maintain the aesthetic look of your property.
The right pet door for your home can even add an extra touch of elegance. Pet doors are available in a wide range of designs and colours. There is a pet door style available to suit most situations.
Window & Door Services also offer custom pet door designs. All our custom pet doors can be trimmed, cut and installed to your specific requirements. We customise our pet door installation services and pet door designs to your budget and needs.
All pet doors we install are designed for safety and security in mind. We install all our pet door products using only the safest methods.  Pet doors can be installed in security screen doors – talk to us about your situation.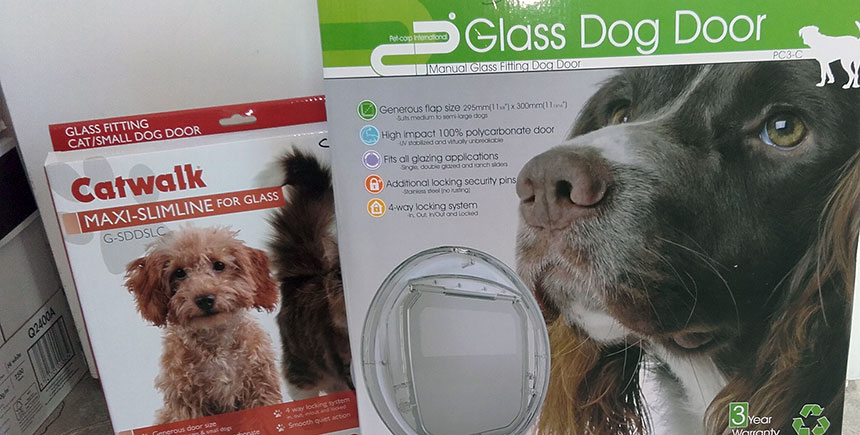 Affordable Pet Door Installation
We can guarantee the most cost-effective pet door installation services throughout the Dargaville, Whangarei and Kaipara region. Improvements to your homes function and the convenience of your pet letting themselves in and out is priceless. You are guaranteed to be happy with our pet door installation and so will your favourite family pet!
Our experience with installing pet doors means the process is very easy and fast. We have provided countless pet door solutions to all situations. We know what to expect and there will be no surprises or hidden costs for you.
Our friendly and knowledgeable staff are always happy to discuss how our pet door product range and custom designed pet doors can benefit you.
For more information Contact Window & Door Services today.